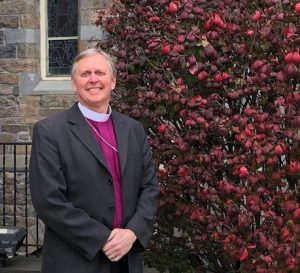 Those festive moments when we gather. I love Convention, visitations, community events, and dreaming about what the Spring Event will be like.
Stories you have shared with me that speak to your resiliency and perseverance.
All those who advocate for justice and reach out with compassion to the most vulnerable in our communities.
The diversity within our communities and the richness it affords us.
Our traditions and our commitment to the "via media"—the middle way approach that respects all voices.
For worship that is purposely designed not to be perfect, yet open to the mysterious and inclusive presence of the Spirit.
My wife Patti and family who support me and allow me to live into this wonderful ministry as Bishop.
What are YOU thankful for? Please share by writing a comment below!
You can leave the fields blank if you would like to post an anonymous comment.