Welcome to the Episcopal Diocese of Bethlehem, a community of thousands of faithful people and dozens of places of worship in northeastern Pennsylvania. Whoever you are, whatever your background, and wherever you are on your faith journey, we hope that you will join us in worship and ministry.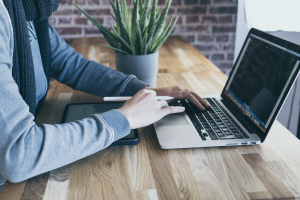 Worship can happen anywhere! Here's a list of churches offering livestreamed worship while church activities are suspended.
The 149th Diocesan Convention, which was held October 3, was a groundbreaking meeting for the Diocese of Bethlehem. Due to limitations brought on by the COVID-19 pandemic, this year's gathering was the first convention of the Diocese of Bethlehem which was held virtually rather than in person.
Bishop Kevin presents five emerging priorities for the diocese in his Convention address:
1) Vibrant and stable congregations
2) Racial justice and advocacy for the most vulnerable
3) Lay and clergy formation
4) Creating new faith communities
5) Diocesan partnerships