Welcome to the Episcopal Diocese of Bethlehem, a community of thousands of faithful people and dozens of places of worship in northeastern Pennsylvania. Whoever you are, whatever your background, and wherever you are on your faith journey, we hope that you will join us in worship and ministry.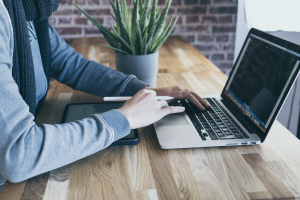 Worship can happen anywhere! Here's a list of churches offering livestreamed worship while church activities are suspended.
To celebrate the unique beauty and diversity LGBTQ+ Episcopalians bring to our branch of the Jesus Movement, and as the Lehigh Valley celebrates Pride 2020, some LGBTQ+ members of the Diocese of Bethlehem will share stories of their pride in faith and identity.
Para celebrar la belleza y diversidad única que los Episcopales LGBTQ+ aportan a nuestra rama del Movimiento de Jesús, y mientras Lehigh Valley celebra el Orgullo 2020, algunos miembros LGBTQ+ de la Diócesis de Bethlehem compartirán historias de su orgullo en la fe y la identidad.
"With the backdrop of the shooting of Jacob Blake and the continued racial injustices around our country, it was inspiring to gather with community leaders as we envision a more just future for our local communities."
Bishop Kevin was asked to speak at the Bethlehem area NAACP's 57th Anniversary Celebration of the March on Washington on August 28.