Welcome to the Episcopal Diocese of Bethlehem, a community of thousands of faithful people and dozens of places of worship in northeastern Pennsylvania. Whoever you are, whatever your background, and wherever you are on your faith journey, we hope that you will join us in worship and ministry.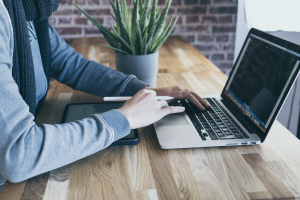 Worship can happen anywhere! Here's a list of churches offering livestreamed worship while church activities are suspended.
As we begin to make preparations to gather together again in-person, carefully consider our Phase II Guidelines.
Using technology to stay in touch can seem intimidating, but it doesn't have to be! Learn how to use different programs and services  to work effectively while in-person services (and working from the office) is not an option.