The Diocese of Bethlehem's Racial Justice & Reconciliation Task Force hosted a Juneteenth celebration on Friday, June 19, at 3pm via Facebook live.
Watch the video here
Bishop Kevin expresses his support of Kelly Brown Douglas, Stephanie Spellers, and Winnie Varghese, and encourages everyone in the diocese to read their message, "Speaking of Freedom," and reflect upon this moment.
Check back for updates from the Racial Justice and Reconciliation Task Force, as well as helpful resources and ways to get engaged.
Meet The Team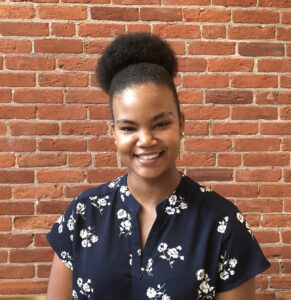 Sandy Milien
Diocesan Staff
Sandy Milien is a young and driven Afrolatina, passionate about social justice, faith and the calling of The Episcopal Church to empower its members to be leaders in their communities. She is the diocesan Missioner for Community Engagement, Assistant to the Bishop and an active member of the Latinx community that worships at the Cathedral Church of the Nativity in Bethlehem. Sandy believes the work of racial justice and reconciliation must be a priority for all followers of Jesus, to strive for justice and peace and to respect the dignity of every human being. She hopes that all members of the diocese join the task force in actively dismantling racism, speaking out against injustice, and work together to become true representatives of God's Beloved Community.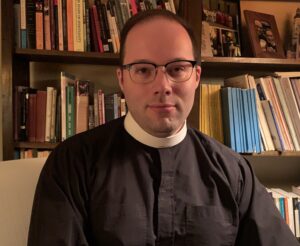 Dale Grandfield
Canon Missioner, The Cathedral Church of the Nativity
With the Dean and faithful people of the Cathedral Church of the Nativity in Bethlehem, Canon Dale Grandfield works as Missioner, helping "connect the dots" of the Cathedral's Christian mission in the neighborhood and the world. Dale is a 2016 graduate of the University of the South : The School of Theology (Sewanee), a 2005 graduate of Moravian College and is married to Brad. Spanish language and Latinx cultures and history are among his passions, and as such, Dale also works especially among the Latinx parishioners who call the Cathedral their parish. Dale often a quiet Why?-asker, change agent, bridge-builder, and vision-caster, and believes in the fiber of his being that Christian mission cannot fall back from the slow, steady, strategic work of making justice roll. While long feeling committed to the disruption of oppression and the construction of equality for women and queer people, the 2020 murder of George Floyd centered the work of racial justice in Dale's sense of vocation.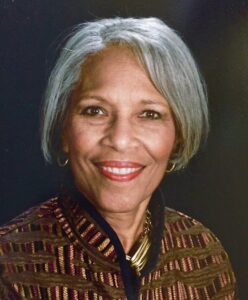 Judith Dickerson
Trinity Church of Easton, PA
"Cradle Episcopalian" raised in a predominantly white parish in Sioux City, Iowa.
College Graduate; multifaceted career as a speech therapist, corporate manager and college administrator. Active in the community in retirement.
Married to Charles Dickerson for 53 years with 2 daughters and 3 grandchildren.
Committed to expanding the circle of people committed to eradicating individual and systemic racism in the church with focus on making the role of the Church central in doing so.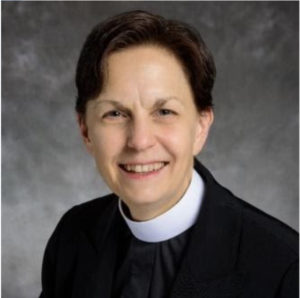 Rebecca A. Barnes
Priest-in-Charge, St. Luke's, Scranton
A native of NEPA, Mother Barnes previously served as Vicar of Holy Trinity Church, NYC, and as Assistant Rector of St. Ignatius of Antioch Church, NYC. She holds a Master of Divinity degree, cum laude, and a Master of Sacred Theology degree from the General Theological Seminary. She has been with her wife Liz for 33 years. With a deep commitment to the belief that we are all equal in the eyes of God, she believes that we are called to heal the divisions among us if we are to fully live into our Baptismal Covenant and walk with Christ. She has a longstanding passion for social justice ministry, outreach, and contemplative spirituality. Since coming to St. Luke's, she has worked with the parish in establishing a separate 501(c)3, Cypress House at St. Luke's to provide re-entry services to the formerly incarcerated. She also serves as president of the Scranton Area Ministerium.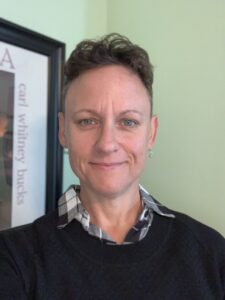 Melissa Amator
Trinity Church Easton, PA
My name is Melissa Amator and my wife and I are members of Trinity Church in Easton. I serve on the Racial Justice and Reconciliation Task Force because I believe that we place our hopes for racial justice in our committed action in the presence of God and our neighbor. Because to love one another as God has commanded means to work for equality in every social arena – including the Church – and to speak out against injustice as we deliberately dismantle systems of unearned privilege, including the myth of white supremacy, in order that we may more fully live out Christ's kingdom here on earth.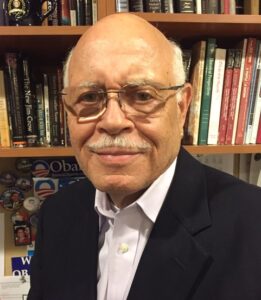 Charles W Dickerson
Trinity Church Easton, PA
Born in Omaha, Nebraska and graduated from Penn State University, post graduate work at University of Wisconsin, Iowa State and University of Illinois. Served as a naval officer from 1963- 1970 in various positions on board the USS Springfield (CLG 7) and staff of Commander Sixth Fleet in the Mediterranean Sea. Worked 30 years for AT&T in various management positions. Taught as an Adjunct Professor of 20th century American History and African American History for 15 years. Married to Judith Dickerson for 53 years with 2 daughters and 3 grandchildren. God's call to me is to lend my support and experience to work with a church group to eradicate racism, implement racial reconciliation, and to help bridge the racial divide in the Episcopal Church.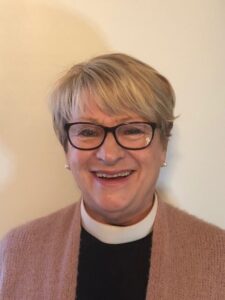 Rev. Christine Sutton
Prince of Peace, Dallas
Chris Sutton, deacon at Prince of Peace Church in Dallas, Luzerne County. My belief is that life is not a spectator sport, we are called to be involved and to participate fully. During this last year or two, I felt a stronger pull towards social justice and racial reconciliation in our communities and country. I was not sure of how and what I might do to make a difference. Upon receiving an invitation to be part of the Diobeth Task Force, I knew the timing and opportunity was right. Together, we can do much more to serve the Kingdom of God. So faith by itself, if it has no works, is dead. James 2:17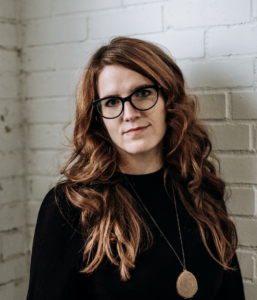 Meg Fox
Mediator, Allentown
Meg Fox is the Coordinator at the Refugee Community Center at Church of the Mediator. She is passionate about celebrating the beauty of all people as they were lovingly created by God.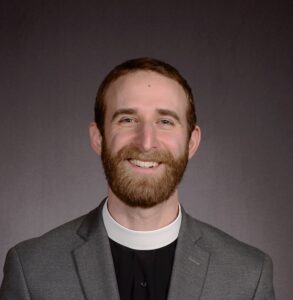 Rev. Andrew VanBuren
St. Gabriel's, Douglassville
The Rev. Andrew VanBuren serves as the Priest-in-Charge of St. Gabriel's in Douglassville. Originally from Ohio, Andrew attended seminary at Colgate Rochester Crozer Divinity School in Rochester, New York, a multi-denominational seminary focused on racial justice, ecumenical cooperation, and the prophetic call of the Gospel. Andrew lives with his wife Becca in Douglassville, and he is excited to serve on this task force.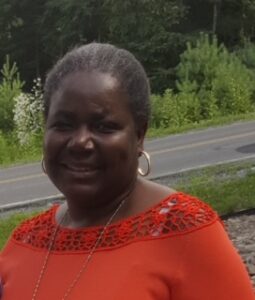 Cynthia Nortey
Christ Church, Stroudsburg
My name is Cynthia Nortey, a longtime member of Christ Church Stroudsburg. My love for humanity and seeing equal justices for minorities is what has led me to be an active participant of the Racial Justice and Reconciliation Task Force.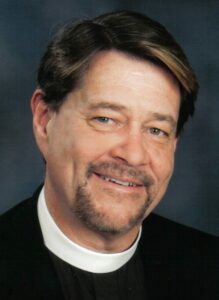 Rev. T. Scott Allen
St. Andrew's, Allentown
The Rev. T. Scott Allen serves as Rector of St. Andrew's Church in Allentown. Born in Germany, grew up in West Virginia and Bombay (Mumbai) India. Served in Mission work in Haiti. Served parishes in West Virginia, Bethlehem and North Carolina and on Diocesan Staff as Social Missioner under Bishop Dyer. Graduate of West Virginia University and Berkeley Divinity School at Yale University. I have two adult kids, soon to be a grandfather!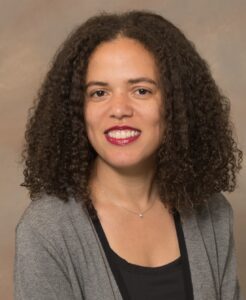 Elena FitzPatrick Sifford
The Cathedral Church of the Nativity
Elena FitzPatrick Sifford is an Assistant Professor of Art History at Muhlenberg College. Her most recent academic work investigates the depiction of Africans in the visual culture of colonial Mexico and Peru. She also writes on anti-racism and inclusion in museums and the field of art history. Dr. Sifford grew up in New York City and has been a member of the Episcopal Church since birth. She currently lives in Bethlehem with her husband and three young children and attends the Cathedral Church of the Nativity. In addition to her work on the Racial Justice Reconciliation task force, she also serves on the Bethlehem Rose Garden task force.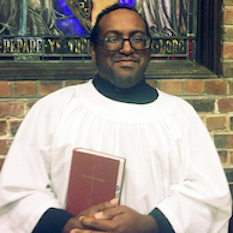 Michael Angel Molina
Seminarian, Christ Church Reading
Born to a family of Black, Puerto Rican, and Indigenous backgrounds, Michael grew up in the Greater Reading area. Before discerning a call to ordained ministry, he served the Church as a vestry member and music director. He is a military veteran of the Army Chaplain Corp and a graduate of Elizabethtown College and Church Divinity School of the Pacific. He sits on the board of the LGBT Center of Greater Reading. He and his husband Giovanny have been together since 2012.
Episcopal Church Resources
Sacred Ground- A Film-Based Dialogue Series on Race & Faith
Resources for Parents
These Books Can Help You Explain Racism and Protest to Your Kids
Raising Race Conscious Children
7 Ways to Highlight Resistance Efforts When Discussing Oppression with Children
Black History Month
Runette Gabrielle
Evelyn and Paul Barnwell
Martha and Kabir Golfphin
Daniel Harris
Saturday Series – Rayah Levy
Saturday Series – Dr. Elena Fitzpatrick Sifford
Saturday Series – Rev. Dr. Gregory Edwards
Saturday Series – Rabbi Sholomo Levy
Get Engaged
Poor People's Campaign: Moral Monday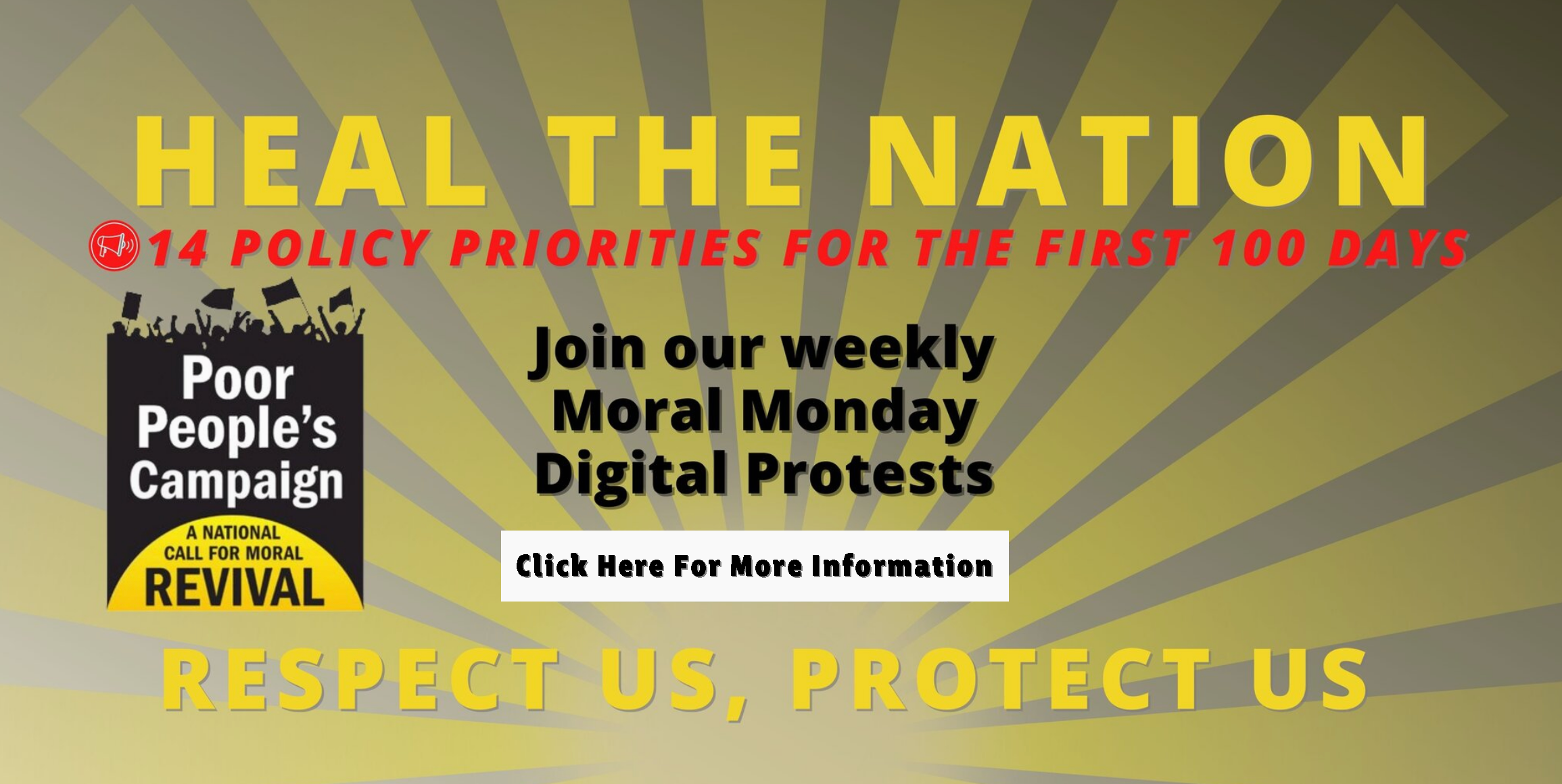 Video Tribute to Dr. Martin Luther King Jr.