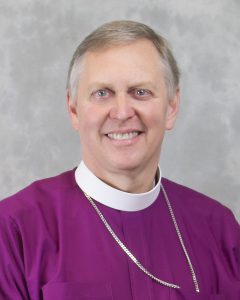 Dear beloved of God,
The brutal stabbing at a Hanukkah party in Monsey, NY and the fatal shooting at a kosher supermarket in Jersey City, NJ are the most recent in an increasingly frequent string of attacks on Jewish people and congregations.
What has been exceptionally troubling in recent years is the escalation of violence against our Jewish sisters and brothers. Only a little more than a year ago, 11 people were killed at the Tree of Life Synagogue just 250 miles away in Pittsburgh. Though many of us hoped such hate-filled violence would cease, these violent acts continue with alarming frequency.
Let us stand in unity and solidarity with our Jewish sisters and brothers in a clear and unambiguous way. United with them, we will refuse to "let the light go out," as that beautiful Hanukkah song reminds us. Along with Presiding Bishop Michael Curry, I invite you to make a visible sign of your support by getting involved with the #JewishandProud social media campaign. Read the stories our Jewish sisters and brothers are sharing and let them know we stand with them in calling for an end to these vicious acts.
May the loving bonds that unite us hold us more closely together during this fragile time.
In God's love,
The Rt. Rev. Kevin D. Nichols
Bishop of Bethlehem